Mother's Day lifestyle gifts, wellness gifts and luxury gifts for the home
By Carla Snuggs
Continuing on with Mother's Day Gift Guides, I've curated some of my favorite gifts for mom who love gifts for the home, wellness gifts and gadgets that make life easier. These gifts are perfect for honoring women in your life who deserve to be celebrated and pampered.
Bight Endeavors Candle
The gift that says more than just "I Love You". This Mother's Day Bright Endeavors has got just the right gift to say "Thank You" not just for what she does, but for the sacrifice that it takes to be a mom. Bright Endeavors, a social enterprise, is letting love light the way this Mother's Day with a limited edition Black Currant Orchid candle designed to celebrate moms of the past, moms of the present, and moms of the future, especially those that need a lot more support and a second chance. Each signature glass candle is handcrafted and signed by participants of a 12-week job training program who are creating their own path towards professional success. One hundred percent of the proceeds go to participants who are not only learning job skills to gain independence, but also understanding their place in the broader world, how they fit into their communities, and how they can have an impact on the world. Every day is an opportunity to take steps towards a more successful future. This is truly a feel-good gift all the way around!
Full Circle Tea Time Glass Travel Bottle
Full Circle's Tea Time Glass Travel Bottle makes but a beautiful and useful gift. This heat resistant borosilicate glass bottle with a built-in strainer can infuse your brew on the go. The modern traveler lets your take your favorite tea with you, no matter the location. Loose-leaf or bagged, you're no longer restricted, and the thoughtful design better handles impact when dropped. The twist on cap keeps your tea hot for longer, and is easy to use. The cork sleeve is both for insulation and keeps your hand protected, and the sleek design is perfect for home, office and anywhere in between.
BuddhiBox
Mom's these days are superwomen – they can rescue us from bad decisions, read our minds with one glance, and go from school drop off to work to soccer practice shuttle without chipping a nail. It is no wonder they why they are the most influential woman in our life. Being a superwoman takes commitment. These multi-tasking moms have little time for themselves. This Mother's Day, get creative and surprise her with a gift she deserves – a bit of Zen delivered every month. BuddhiBox, a monthly care package filled with a curated assortment of unique and artisanal yoga products. Designed with the yogi lifestyle in mind, each box contains ethically sourced, cruelty-free products that embody the yoga principles of compassion, community and discovery and a portion of its proceeds are donated to a different charity every month. Whether you are gifting for the mom who needs a care package just for her, your sister the yogi, or your BFF who loves to try out new products, BuddhiBox is an easy, unique way to please any mom on your list.
Fanchest
For the mom who loves sports, Posh Beauty Blog suggests FANCHEST! FANCHEST is the Ultimate Gift for Sports Fans because they curate 5-6 items of mom's favorite team and deliver it to your door. Who wouldn't be stoked to get a box of licensed gear from their favorite sports team. Above an example of Golden State Warrors Fanchest. My mom loves the Raider so I will be gifting one for her once football pre-season begins! This also makes a great Father's Day gift.
The Morning Sidekick Journal
The Morning Sidekick Journal is an interesting gift idea especially for people that really care about gifting something that will add value to the recipient's life. We love the idea of gifting The Morning Sidekick Journal in the Touch of Modern red edition. Mom will love!
R Sprks Candles
R Sprks candles are a great gift for the mom who likes to give back and inspire. Lauren and Ella Reilly - 11 and 15 years old - are working to spread messages of positivity and encouragement through their new candle line, RSprks. The girls designed the company specifically around using positive messages both in the brand, as well as behind what the brand stands for. All the quotes used on the candle packaging were specifically chosen by the girls, as well as the overall concept of giving back. R Sprks candles are all made in the Twin Cities and hand-crafted with the most high-quality, organic ingredients, including 100% beeswax, 100% soy wax, natural wooden wick to create the soothing sound, essential oils, and each made with extracts of the scent. Both Ella and Lauren are very passionate about giving back to the charities that they believe in - so they decided to donate 20% of all proceeds from their candles to the charity partners of their choice - including Perspectives, the Animal Humane Society, Hope Kids and the Smile Network. Some favorites - peppermint vanilla, orange citrus and French lavender candles!
Atlas Coffee Club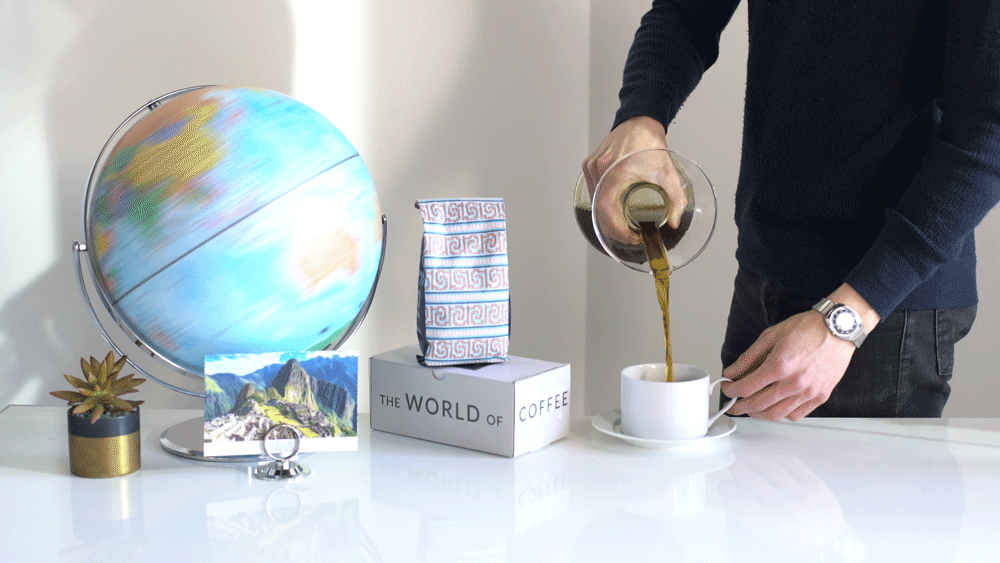 Atlas Coffee Club is a travel-themed coffee subscription designed to explore the world of exotic and delicious coffee, each month sharing a new country. Burundi, Ethiopia, Congo, and beyond. Atlas Coffee Club curates and share specialty grade coffee, highlighting the unique differences in both taste and culture. Atlas Coffee Club offers monthly subscriptions and 3, 6, and 12 month gift subscriptions. Each month subscribers receive:
specialty grade coffee from a new country
coffee facts, tasting notes, and recommended brewing method
a unique postcard from each country
coffee bag designs inspired from local textiles & landscapes
INSTAVIT Ultimate Travel Kit
Perfect gift for Mom's who are on the go or just need simplicity in their life, doctor-formulated INSTAVIT is a pill-free approach to sleep, energy and health support, providing a quick, easy solution for individual's daily health needs. Basically spray vitamins! INSTAVIT has the "Ultimate Travel Kit" which includes the Sleep Spray, Energy Spray, Vitamin D Spray, and Immune Strength spray.
RAYCOP RS2 Allergen Vacuum
RAYCOPRS2 allergen vacuum is the perfect tool for giving mom peace of mind on the home front as it eliminates dangerous allergens and pesky parasites that are hiding in plain sight. What many may not realize is that there are millions of hidden critters, known as dust mites (and their fecal matter), lurking around in their households. The RS2 contains a dual filtration system proven to capture 99.9% of common allergens. In addition, the combination of UV light technology, suction and pulsating pads in RayClean Technology® effectively extracts potentially harmful microorganisms and outdoor pollutants, leaving home fabrics sanitized unlike any other product on the market.
Glasstic Glass Water Bottle
Glasstic, the shatterproof glass water bottle, offers the purity of glass with the portability of plastic, is BPA free, and comes with a lifetime guarantee. Since the glass is safely encased, they are allowed in most places where glass is prohibited. In case of breakage cleanup is easy and most importantly, safe. Hydration is key to good health. The wide opening allows for easy adding of ice and the double insulation will help keep mom's drink cool a bit longer plus there is no sweating of the bottle on the outside. Mom can add fresh or frozen fruit to her water and again, the wide opening of the bottle easily accommodates that. There are 40+ color and design options perfect for Mother's Day and the just launched custom design tool lets you create your own style inserts (including photos) or printed bottle.
Pure Nootropics
Pure Notroopics products make fabulous wellness gifts, helping mom to feel relaxed and get great sleep. Formulated with ingredients that work with your body's natural sleep cycle, Pure Nootropics Optimal Sleep Complex is essential for getting a more restful sleep when you need it. Combining natural ingredients magnesium, zinc, l-tryptophan, l-theanine, valerian root and lemon balm, this sleep formula reduces sleep onset latency, meaning it can shorten the amount of time it takes for you to fall asleep, even when flying through multiple time zones. Also try L-theanine. It is an amino acid that has a calming effect, great to take in the evening with a cup of tea to help wind down from the day.
Disclosure: Press samples were provided by some brand/PR for editorial consideration, product testing, photography and honest review.