Create a spa at home with a DIY fall facial routine from Amala Beauty
By Carla Snuggs
It's never too early to start preparing the skin for cooler weather, and after spending the summer worshiping the sun, dry and damaged skin must be treated in between professional facials.
Terese Linke, global spa training and education director for Amala natural and organic skin care, shares a simple, five-step DIY facial with Posh Beauty Blog. Bring the spa experience home, for a healthy and glowing complexion for the fall season and beyond!
Step 1:
Skin may be somewhat dry and flaky from the hot summer months. Before bed, gently exfoliate the face and neck with Amala's Hydrating Face Polish to sloth away dead skin cells and freshen up complexion.
Step 2:
Treat and soften skin using organic plant and seed oils. Press eight to 10 drops of Amala's Hydrating Treatment Oil over face and neck area.
Step 3:
Apply a thin layer of Amala's Hydrating Yogurt Mask over the entire face and neck area. Leave the mask on overnight to work its magic.
Step 4:
In the morning, after a shower or gently rinsing the face, again press eight to 10 drops of Amala's Hydrating Treatment Oil over the face and neck area.
Step 5:
Complete the Hydrating at-home facial experience by pressing a small amount of Amala's Hydrating Eye Treatment around the eye and lip areas.
To keep skin silky, glowing and nourished for the entire fall season, follow this hydrating skin ritual up to twice per week.
SHOP: The complete collection can be purchased at Amalabeauty.com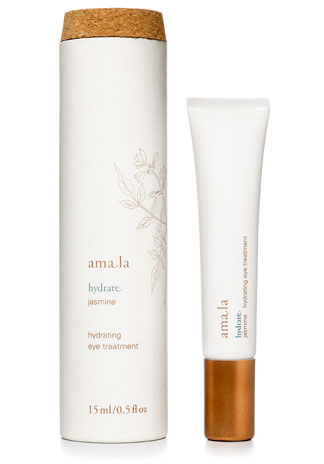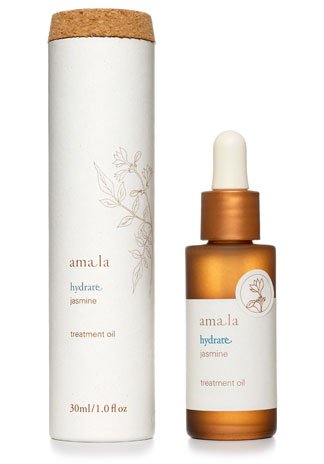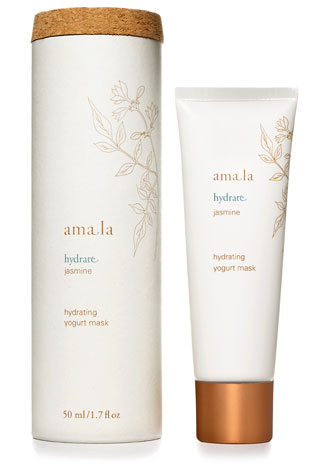 What are your favorite at-home beauty treatments? Leave your comments below!