My favorite fashion products for July 2018
By Carla Snuggs
Happy August! The summer is most certainly flying by. It's been a while since my last "Posh Beauty Blog's Favorite Things" and I'm excited to show you some great products that came across my desk last month. Here is the latest monthly roundup of the some of my latest fashion finds. What were some of your faves? Leave your comments below!
Lavish Leathers
Lavish Leathers is owned by sisters, Amber & Sienna who were raised in a family where creativity ran wild. They create these amazing statement leather earrings. They're so lightweight which is so important. Jewelry should be magical and fun, not painful. They have a lot of bright and bold designs, so they're perfect for summer and fall. Some of my favorites are the Double Cut Pink and Banana Leopard Teardrops. They're fun and sassy and look great with a monochromatic, neutral outfit. And how cute are these coral Tassel Earrings? Lavish Leathers is whimsical and energizing! These sisters are constantly at the drawing table, coming up with new designs and fresh takes on old classics.
The Breast Whisperer
The Breast Whisperer is a revolutionary new bra that was created by a plastic surgeon and designed by a fashion designer. The bra was designed for both breasts that have been augmented and also for natural large breasts. The Breast Whisperer is especially ideal for night time sleeping, to help keep breasts beautiful, wrinkle free (chest) and gives just the right support. It eeps your breasts perky and when sleeping and it keeps them from losing their shape due to gravity. The bra an ideal lounge bra that is like your second skin! The bra was designed for night time but can be worn all day due to its extreme comfort level.
Dune Jewelry
Dune is back with the latest experiential jewelry that captures memories from where you've been, where you love and where you're going. Wear your favorite travel memories with custom, handmade beach sand jewelry from Dune Jewelry - the Original Beach Sand Jewelry Company®.
Dune Jewelry's Sandbank™ offers thousands of sands and locations worldwide, over 3,000 locations to choose from and you also have the option to send your own sand from your summer vacation or adventure. There are styles for both men and women that are perfect All of Dune Jewelry designs are hand made with love and sandy hands in the U.S.A! Dune Jewelry creates tangible reminders of life's greatest moments. Everyone has a travel beach. Click here for the latest Look Book.
Loza Tam
Loza Tam is the brand that has upgraded the turban – it's pre-tied and satin-lined. You just place it on your head like a hat. It's EASY and ANYONE can do it! The satin-lining reduces frizz, hair breakage and moisture loss. Remove the turban to reveal smooth, frizz-free hair. They can add sophistication or a bohemian chic vibe to any look. Wear them poolside, to brunch, or to disguise a bad hair day while traveling. They are available in 20+ prints and solids. I also love their satin-lined headbands! Shop: Lozatam.com
Third Oak Flip flops
Third Oak's eco-friendly flip flops are my go-to summer sandal. Bonus: Because I live in Southern California, I can wear them year-round. These eco-conscious, fashionable footwear prevents further damage to the environment. All shoes are made from Microplast (TM), their own specially formulated, patented and recyclable blend of plastics, that is far more durable than the plastics used in other similar mainstream, sandals! ALL sandals are 100% recyclable, bio-degradable and cruelty-free, manufactured ethically in their ATL, GA factory! Third Oak also has a program where you can send back your well-worn shoes and they will upcycle them into a new pair!
Studio Thirty-One
Thirty-One Gifts recently launched its Studio Thirty-One line, a collection of purses that offer endless combinations, using a purse base in various colors, along with changeable flaps that zip on and straps to change them look easily. You can create several looks from one basic purse for far less expense. Start with a base purse – either (Modern or Classic) – and then choose the color for the base. Next, select the zip-on flap you want with it. Finally, choose the strap (either crossbody or shoulder).
Mali + Lili Handbags
I just discovered local brand Mali + Lili. All of their bags are made in Los Angeles from PETA-approved Vegan leather! They're chic and trend-right. One of my favorites is this Mali + Lili Vegan Leather Round Top Handle Bag. It's a great conversation piece/statement bag. People always ask me this shoulder bag. Also love this beautiful graphic crossbody bag. The Mya Canvas Crossbody is made of canvas and Vegan leather. It's bold, graphic and perfect for summer travel. Shop: Maliandlili.com
Dash bag
Previously, I shared my excitement about the Go Dash Dot. Go Dash Dot has just come out with their Go Tote! The new color for summer 2018 is grey/green. I love the Go Tote because it is so multifunctional. It can hold your laptop and cell phone, along with a change of clothes, shoes, your water bottle. There's even a laundry pouch that is machine washable!
Special Features
Two exterior padded laptop sections
Machine washable laundry pouch
Snap-in, snap-out pouch
Additional, adjustable strap
Water bottle holder
Sneaker or yoga mat compartment
Exterior snap pocket (fits an iPhone Plus)
Zipper to release shoe compartment creating a deeper tote
This is the ideal bag for on the go. I travel with it constantly and everything fits neatly into my one bag. Shop;: Godashdot.com
Caliloko Compressionwear
Caliloko Compressionwear helps activate blood circulation, eliminate toxins and prevent swelling. This all-new, high performing, luxury compression technology redefines the standards of activewear by incorporating compression technology and shapewear designs into luxurious styles and fabrics. As a result, Caliloko helps boost performance, speeds recovery time, prevents muscle injury and soreness, all while sculpting the body in style.
FreeBelts
This great clothing and life hack is trending. FreeBelts are hassle-free belts that snap rather than buckle. They're are also popular among pregnant women, elderly people, children learning to dress themselves and peoples with disabilities. They come in 5 colors and 2 sizes.
Travelon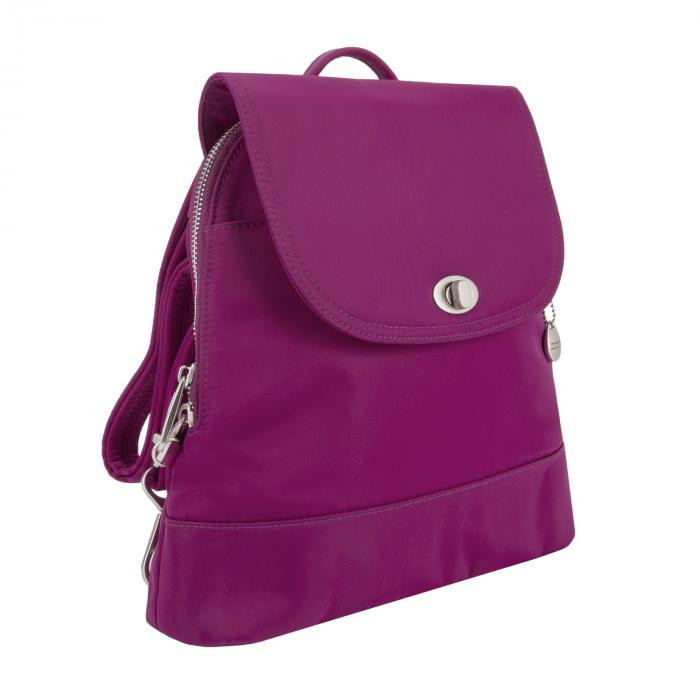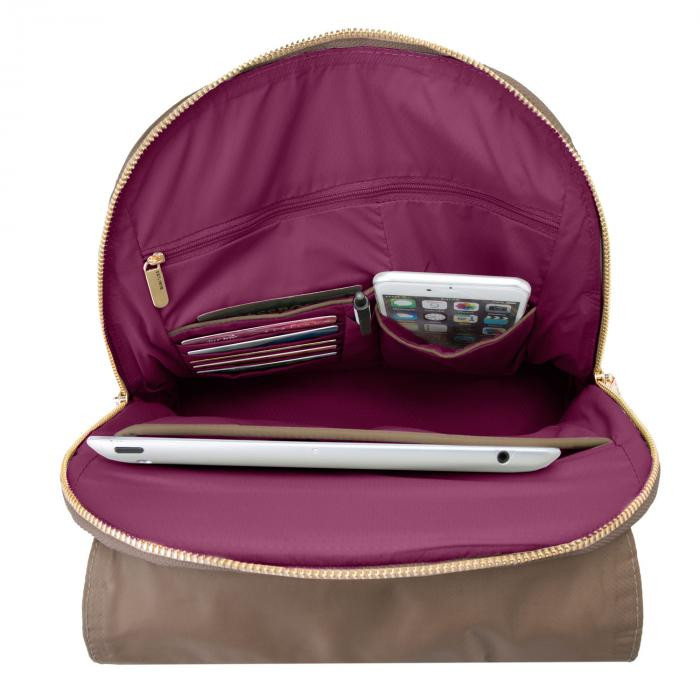 This is a travel must-have: An Anti-Theft Boho Slim Bag by Travelon. This fashion forward accessory has a main compartment that locks with multiple interior and exterior pockets. Features RFID protected passport and card slots (Blocks RFID readers from capturing information). It has slash-resistant fabric and the adjustable shoulder strap can be secured to a stationary object: Shop: Travelonbags.com
Disclaimer: Press samples were provided by the brand/PR for editorial consideration, product testing, photography and honest review.