Tips and products to help clear acne in honor of Acne Awareness Month
By Carla Snuggs
We couldn't let the month end without letting you know that June is Acne Awareness month. No matter what age you are, skin color or race, acne can crop up at the WORST times! So what is the best way to clear up acne quickly? Look no further than tips, skincare products and non-pore clogging makeup!
TIP 1: EXFOLIATE TO BRIGHTEN –Try a gentle face wash or treatment with VITAMIN C - It's crucial to release the dead cells from the surface and allow the incredible nutrients in our skincare products to actually penetrate.
TIP 2: WATER, WATER, WATER – as Amanda Foti, Selvera's Registered Dietitian* states, "Staying hydrated is so important especially in the hot summer temps when we lose much more fluids from our body. Staying hydrated will keep energy levels up, boost your metabolism, and some studies suggest protects your skin and eyes from sun damage or fake it with products containing water AND Glycerin, which pulls moisture and water in the air into skin!
*Dietitian and Nutrition Counselor Amanda Foti, M.S., R.D., C.D.N. is a Licensed Nutritionist specializing in clinical nutrition
TIP 3: EAT VIBRANT FOODS – THE MORE COLORS THE BETTER FOR HEALTH! – thought you'd seen the last of veggies? Think again. The brighter the veggie, the more nutrients and vitamins it has, so LOAD UP and paint your plate every color OR fake it a little by popping open one of these capsules containing essential Vitamin C!
TIP 4: OIL-FREE MAKEUP TO COVER AND CONCEAL – Always make sure to reach for OIL – FREE makeup and skincare, because, who needs to be an oil slick in the summer? Even primers should be oil-free to ensure that pores remain clog-free!
TIP 5: MOISTURIZE!!! – Just because you have oily/dry/problem/sensitive/acneic skin, does NOT mean you should skimp on moisturizer. Pick one: oil or cream. Trust me – slathering on a good moisturizer with brightening/nourishing properties helps skin to heal and reveal a brighter, refined texture STAT!
Lumene Bright Now Vitamin C Product Line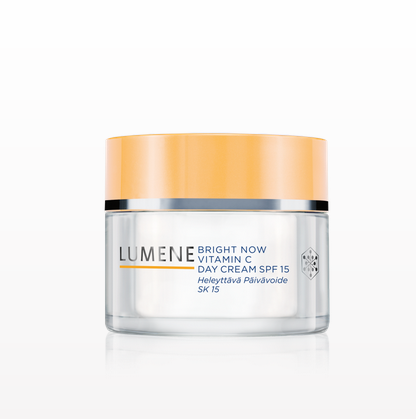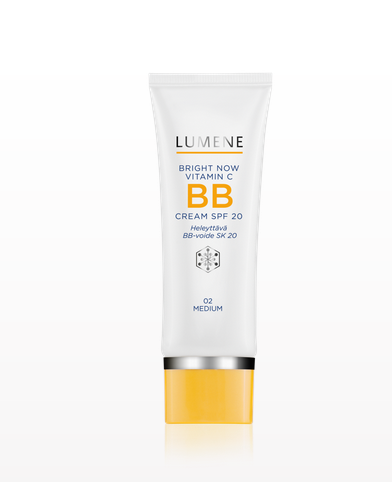 As stated above, products with Vitamin C get rid of the dead cells so that skincare products can penetrate the skin. Lumene has an incredible and affordable line of Vitamin C products including Bright Now Vitamin C Dry Skin Cocktail, Bright Now Vitamin C Day Cream SPF 15 and Bright Now Vitamin C BB Cream SPF 20. The Lumene Bright Now line contain antioxidant and vitamin C-rich wild Arctic cloudberry. My favorite is the Bright Now Vitamin C Dry Skin Cocktail. This bioactive oil conditions and nourishes my skin. I love to use it beneath my night cream.
Murad Anti-Aging Acne Products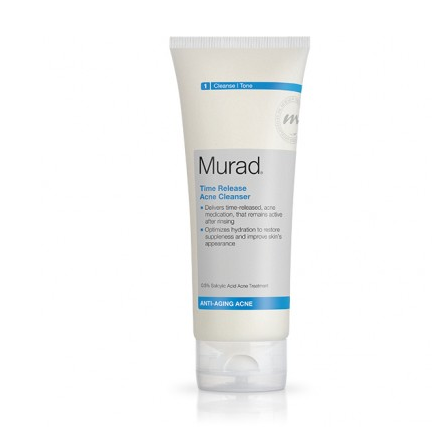 Murad recently added new products to their ward-winning Anti-Aging Acne line,formulated to simultaneously target both hormonal acne and the visible signs of aging: Advanced Acne & Wrinkle Reducer and Anti-Aging Moisturizer Broad Spectrum │SPF 30 PA+++. These two products, along with their best-selling Time Release Acne Cleanser, are a triple threat against acne and fine lines and wrinkles! I am best loving the Advanced Acne & Wrinkle Reducer. It treats and prevents my hormonal acne breakouts, leaving my skin hydrated.
First Crush 3-in-1 Acne/Blemish Treatment
First Crush 3-in-1 Acne/Blemish Treatment packs a cleanser, toner and treatment all into one tube. Not only is it great for on the go (why use three products when you can just use one?) -- it's also formulated to effectively combat blemishes gently. Sand, sun, and saltwater can be irritants to the skin, and acne-prone skin needs to be treated with extra care. The formula emphasizes natural ingredients, including green tea extract, orange peel extract, ginseng, rosemary, and grape seed extract -- a natural acne-fighter. Purchase Merlotskincare.com
Exuviance
Exuviance Clear & Smooth - These daily exfoliating, solution-soaked pads target acne and skin texture in a simple swipe. Salicylic Acid helps clear acne blemishes and prevent new ones from forming while Alpha Hydroxy Acids enhance exfoliation and diminish pore size.
Exuviance Moisturizing Antibacterial Facial Cleanser - This foaming, soap-free cleanser reaches deep into pores to dissolve impurities and help reduce problematic bacteria. Skin conditioners and antioxidants help soothe, protect and improve skin texture, while a Polyhydroxy Acid (PHA) provides skin smoothing benefits. $35
Exuviance Blemish Treatment Gel - Gentle exfoliants help remove impurities and refine pore size while a concentrated formula of Pro-Vitamin A (Pro-Retinol) along with blemish-fighting Salicylic Acid, combine to control excess oil and target troubled areas. $25
Exuviance products are available at Exuviance.com, ULTA and select beauty retailers nationwide.
Disclosure: Some press samples were provided by the brand/PR for editorial consideration, product testing, photography and review.