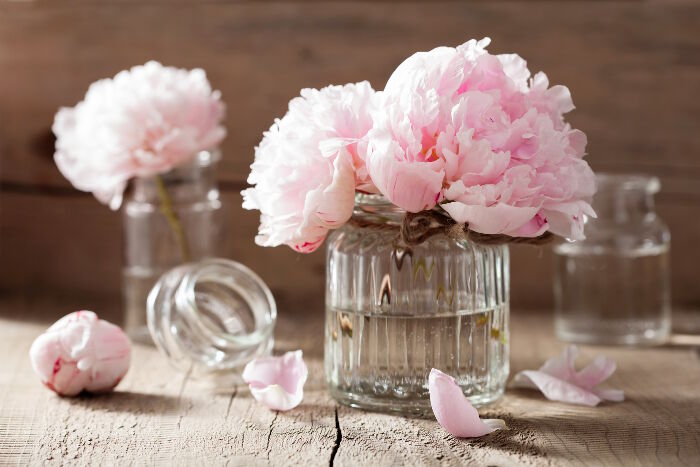 Posh Beauty Blog's Favorite Things
Brands and products I love!
By Carla Snuggs
It's almost the end of summer as we look forward to fall, it's time for a roundup of some of the best products tried by myself (or contributors) throughout the month of August. I loved discovering new brands and new products from the brands that I already love! Here are some of my favorite things!
BTS' Limited Edition Bio Capsulin "Love Me" Mask Set
Beautytap was HAND SELECTED by Korea's #1 POP sensation, BTS, and Korea's #1 sheet mask brand, Mediheal, to bring BTS' Limited Edition Bio Capsulin "Love Me" Mask Set to the US. This mask set LITERALLY sold OUT in 3 hours in Korea. Each "Love Me" heart-shaped capsule mask contains a bio-cellulose sheet that has been delicately rolled to preserve the pink oil capsules, containing jojoba oil (Jungkook's favorite ingredient), suspended in the serum. The purple Love Me Complex contains lavender, lilac, eggplant, and viola tricolor extracts which calm the skin and help give it a brighter appearance.
Each set contains 3 masks:
Green - Soothing (Tea Tree Extract, Centella Asiatica Extract)

Blue - Hydra (Hyaluronic Acid, Ceramide)

Purple - Toning (Ascorbic Acid, Glutathione)
Shop: Beautytap.com
Graffiti Collective Mixtape
Graffiti Collective's Mixtape is a compilation of GC's four face mask minis that lets people try out each mask, multi-mask, take their fave masks on-the-go or gift GC. This will release on Sept 19, but I have already tried all 4!
Mixtape includes a .25 oz mini mask jar (enough for 1-2 masks) of each of the brand's four masks:
Street Rose Smoothing Face Mask - reduces scars and makes skin smooth as a 90s slow jam

Clean Slate Purifying Face Mask - wakes up skin to be so fresh & so clean

Pure Grit Exfoliating Face Mask - exfoliates skin to be cleaner, fresher, stronger, better

Hustle & Glow Hydrating Face Mask - fills lines and takes your glow game higher
Mixtape will also be one of the first skincare products to include an augmented reality experience on its packaging - introducing viewers to Graffiti Collective, its mission to push the boundaries of what people expect from their skincare and its ongoing commitment to support emerging artists. GC partnered with Brooklyn-based abstract artists Morgan Winter and Kyle Szostek to bring art, music and technology together.
CLEARstem CELLrenew
CELLrenew from CLEARstem is a fall must-have. The line was developed by an esthetician with cystic acne. It's that's both Anti-Acne AND Anti-Aging! CELLrenew was created to fade scars and brown spots left behind after breakouts & sun exposure. It is Anti-aging AND Anti-acne, calming, and completely non-toxic. Collagen stem cells along with targeted botanical extracts and natural hyaluronic base have created the perfect formula to drastically improve the appearance of your complexion no matter what your skin is going through. Good for ALL skin types, including dry, mature, sensitive, acne-prone, combination, and normal. Features hormonal support in TWO ways; ingredients like Saw Palmetto, Green Tea, and Reishi Mushroom regulate oil production, while Tumeric and B5 halt inflammation, allowing skin to re-balance and heal.
Did You Mist Me?
The dry air conditioned, over circulated air in planes and hotels creates uncomfortable, dry skin issues. Did You Mist Me? Contains Hyaluronic acid, vitamin b5 and a touch of lavender to sooth and moisturize. It can be used before makeup and you can also mist during your flight. Did You Mist Me? Is exceptional at soothing tight sun exposed skin. It is available in a 1 oz. travel size. Shop: Albertiniinternational.com and Didyoumistme.com
Nala All Natural Deodorants
Nala is a free-form beauty line of deodorants that neutralize odor and restore hydration to delicate skin without any harmful ingredients. All of Nala's products are freshly made in house in small batches by founder, Mila Juristovski Bosnic. Nala deodorants are aluminum, phthalates, paraben, petroleum, carcinogens, and cruelty-free. The Nala collection is available in three signature scents:
Pure and natural essential oils have long been used in aromatherapy and prized for their multiple wellness dividends. But now, Guru Nanda has also bottled up their beauty benefits in a set of six specialty serums for direct use on face and skin. Together, these essential oil blends form a comprehensive skin care regimen, and one box contains everything needed for hydrated, clear skin, under-eye care, anti-aging, radiance and lip plumping.
Morgan Taylor's Illusions Platinum Collection
Morgan Taylor's Illusions Platinum Collection features unique duo-chrome shades with a reflective color shift, ranging from white to purple to green and everything in between. These magical colors are the perfect nail shade to wear for the rest of the summer, and even into the fall!
Shades:
Can You See My Aura? – White Duo-chrome
Don't Jump to Illusions – Silver Duo-chrome
Seeing Double – Purple Duo-chrome
Oh So Shifty – Green Duo-chrome
Morph with Me – Bronze Duo-chrome
Vanished Before My Eyes – Amber Duo-chrome
All Morgan Taylor Lacquers are fast-drying, 5-free, easy to apply, and are loved by top nail techs who cater to celebrities such as Rihanna, Cate Blanchett, JLo, and Jessica Biel.
Disclosure: Press samples were provided by the brand/PR for editorial consideration, product testing, photography and honest review.