Valentine's Day prep and last-minute Valentine's Day Gifts
By Carla Snuggs
Valentine's Day is just days away! Have no fear, Posh Beauty Blog is going to help you get ready and provide some great last minute gift ideas!
FACE
Snow Fox Skincare
Snow Fox Skin Care invites you to indulge yourself with Strawberries and Mousse for a decadent holiday. Romance your skin with a DIY Strawberry Peel, featuring Snow Fox Facial Cleansing Mousse.
Recipe:
4 Strawberries
1 Tsp Coconut Oil
3 Pumps Snow Fox Facial Mousse*

Instructions:
1. Mash Strawberries
2. Add coconut oil
3. Add Snow Fox Mousse
4. Mix and apply on face or area with dull skin
5. Wait 5-10 minutes depending on skin sensitivity
6. Rinse off and enjoy!
*Snow Fox Soothing Facial Cleansing Mousse
This powerful and gentle formula removes dirt, oils, and impurities from the skin without stripping moisture. This nonirritant refreshing formula is made from organic peppermint oil extract that provides for a natural and cooling antimicrobial protection. Key ingredients include Citric Acid, Peppermint Oil and Aloe Vera Leaf. Purchase: snowfoxskincare.com.
BODY
Bali Body
Get ready for Valentine's Day with Australian based vegan and 100% natural skincare brand Bali Body. Their new Shimmering Body Oil is a luxe, multi-purpose hydrating body oil that is lightweight, dries fast and is suitable for all skin tones, leaving you with a sheen and subtle hint of bronze. This oil can be used all-year round and is perfect for Valentine's Day, so you'll have a sun-kissed glow with natural hints of bronze and gold shimmer to shine all night long! There are 4 main ingredients. Coconut Oil, Jojoba Oil, Grape Seed Oil and Shimmer Dust (The stuff that will make your skin shimmer like diamonds, gold and bronze Mica particles even out skin tone, leaving you glowing!)
How to: Just give the bottle a quick shake before each use to activate the shimmer dust, and clean skin before applying for streak free coverage. Lather generously any time of day or night for luxurious lit skin. Apply immediately after showering for optimum hydration. Allow 5 minutes for the product to absorb and dry before getting dressed. Purchase: Bali Body Shimmering Body Oil
INIKA Organic
Lip Glazes and Lip Serum from clean beauty brand INIKA Organic are perfect for V-Day! There are seven winter shades including Hazelnut, Cappucino and Cinnamon. The new Lip Glaze has been reformulated to provide further hydration and care for the lips while adding a whip of color. Its newest additions of Certified Organic Shea Butter, Rosehip and Jojoba Oils, and Candelilla Wax help to provide a more nutrient-rich glaze that glides smoothly on the lips. Packed with antioxidants and skin-caring ingredients, this emollient formula helps to hydrate and heal. Certified Organic Orange Essential Oil gives a beautiful fresh, citrus scent. The soft wand applicator ensures gentle, precise application. This Certified Organic Lip Glaze can be worn on its own to add subtle color and shine or layered over a lip pencil or lipstick for a vibrant pop of color. All seven shades feature a subtle shimmer - perfect for Valentine's Day and every day! Purchase Inikaorganic.com.
DirtyBird Replenish Bar
DirtyBird Energy Soaps are proudly made in the USA. The REPLENISH Bar is a great way to moisturize your skin for Valentine's Day with 30% natural moisturizers made with natural cocoa and shea butters and creams (and NO petroleum!). That is more moisturizer per bar than any of the leading moisturizing bars out there! And just like the rest of the DirtyBird Energy soaps, REPLENISH is made with all-natural ingredients. The REPLENISH bar is designed to drench your skin in softness and with no fragrance, no caffeine and no scrubbing beads, it is perfect for a daily facial soap and it's also great for your whole body! DirtyBird Energy soap comes packaged in their patented reusable container, that snaps shut and allows you to take your soap anywhere; the gym, camping, vacation, anywhere...or use it to keep other goodies in. Purchase: Dirtybirdenergy.com
Last Minute Gifts
Red Rose Sweet Temptations
Red Rose Sweet Temptations are a range of zero-calorie, caffeine-free herbal tea blends that are naturally flavored, lightly sweetened with Stevia and taste just like your favorite bakery treat! Flavors like Blueberry Muffin, Caramel Apple Pie, Lemon Cake and Strawberry Cheesecake paired with a whimsical mug make the perfect gift – the new anytime treat without any of the guilt! Lisa Lillien, aka Hungry Girl, partnered with Red Rose last year to create some delicious recipes featuring the new flavors. The Strawberry Cheesecake Spritzer is the perfect drink for a Valentine's Day toast!
Enclosed
Enclosed is a women's luxury lingerie subscription service – BUT all of their customers are male. Currently, Enclosed is the only gift-giving service in the world helping men find romantic lingerie gifts for their wives and girlfriends. The service was literally made to make Valentine's gift giving simple. With an Enclosed subscription all a gentleman has to do is fill out a personalization quiz for his lady, answering a few simple questions about size, style preference, usability, and special requests. He has the option of writing her a personalized note or selecting from our pre-written romantic notes, and we do all the rest. From handpicking each pair to packaging it up in freeze-dried rose petals, a gift from Enclosed is something both the gift-giver and recipient can enjoy.
Malvados
Inspired by iconic musicians and the wild at heart, Malvados offers a line of flip flops and sandals that take you everywhere from beach to festival—and every windows-down, hair-in-your-face road trip in between. Named after cocktails and rockstars, Malvados sandals are for the life of the party and perfect for anyone with a case of wanderlust. Purchase: Malvados.com
Lulus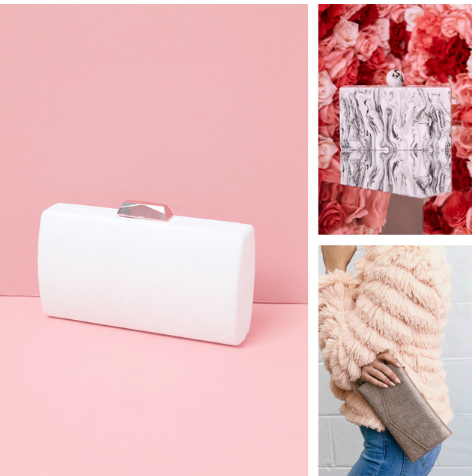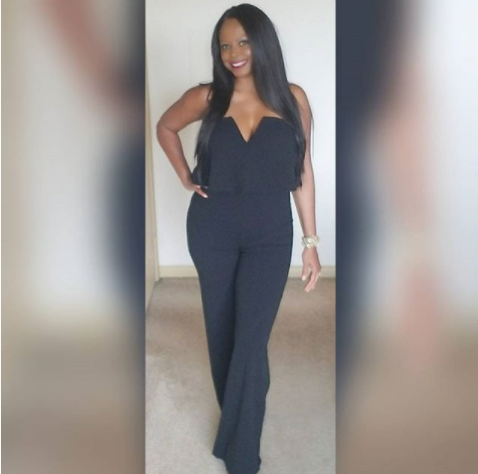 Lulus is an online women's boutique that offers a variety of on-trend pieces, ranging from dresses to shoes to jewelry. Whether she's into sophisticated looks, street style or office chic, Lulus is guaranteed to have pieces that fit her style, head to toe. Check out the full selection here at Lulus.com
Glamping Hub Gift Certificate
This Valentine's Day, we are encouraging people to think outside the box and forget the tired cliches such as a box of chocolates or dinner & a movie. Instead, a great Valentine's Day gift idea is to book a stay somewhere unique and unexpected to make this year truly memorable. At Glamping Hub, options range from a romantic tree house in Sonoma Wine Country, California to a luxury wellness retreat in Bali, Indonesia and everything in-between. We of course, also have plenty of options in New York such as this stylish treehouse near NYC! Browse: Glampinghub.com