Skincare, makeup and haircare gifts for Mother's Day
By Carla Snuggs
Ready for Mother's Day? Me neither, and it's okay! For the mom who wants to look as young and as vibrant as she feels, Posh Beauty Blog has rounded up some fabulous skincare, makeup and hair care products! Most are under $50 and they are great to gift to mom or to treat yourself. Many can be found at Target, Sephora, Ulta or your local drugstore, so purchasing your Mother's Day gift last minute is no problem!
Amope Pedi Perfect Wet & Dry Rechargeable Foot File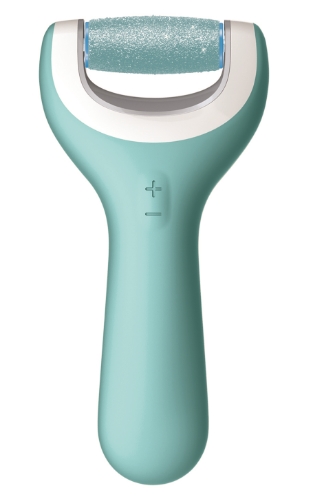 Amope has a new product, the Amopé Pedi Perfect Wet & Dry Rechargeable Foot File. It's the first electronic foot file on the market to work on both wet and dry skin. Its new waterproof, dual-speed & rechargeable features make it even easier to expertly buff away dry, hard skin in an instant anywhere – even in the tub or shower. It's like having a professional pedicurist at your beck and call and I can guarantee Mom will LOVE the results. This is the perfect tool to transition dry, cracked feet from the harsh winter weather into sandal season.
Handmade Beauty Box
I am very picky about my subscription boxes and absolutely LOVE Handmade Beauty Box. Why? For $29 a month (shipping included), Handmade Beauty Box delivers all-inclusive sets of pre-measured ingredients and step-by-step instructions to make your own beauty products. So if mom loves making her own creams and lotions and serums, this is a great gift. There's no shopping or planning needed – All you have to do is open the box and create! In addition to the enclosed instructions, how-to tutorial videos and ideas for recipe modifications are available for each project. My favorite is the Foot Scrub and Toner (stay tuned for my blog posts on these). Handmade Beauty Box projects use only the highest quality, wholesome ingredients such as essential oils, shea butter, pure pigments, beeswax, and salts. You can purchase boxes one at a time or sign up to have them delivered to mom on a monthly basis for three or 12 months in a row. Each Handmade Beauty Box project remains a surprise to the recipient until received.
Make her feel extra special this year by gifting these fragrances from Cartier that are just as breathtaking as a piece of jewelry from the legendary Cartier Maison. Whether her taste is traditional or more modern, check out the latest fragrances from the brand that she is sure to love.
The Gorgeous Classic: La Panthère EDP
A floral fragrance with feline notes, illuminated with gardenia, a lively flower peppered with chypre and velvety nuances and comprised of an accord in three parts, chypre, floral and musk
A Modern Twist: La Panthère EDP Légère
A radiant, sun kissed version of the original, this floral accord is a mix of tiaré and gardenia with musky accents
Japonesque
These gifts from Japonesque are perfect for moms who love makeup. Japonesque Color Correcting Crayons are conveniently designed to fit in your handbag or weekend dopp kit and come in 3 shades to swiftly correct uneven pigmentation issues. One soft stroke over or under foundation neutralizes problem areas without drying, melting or streaking. Mom can apply the Color Correcting Crayons directly to problem areas and complete the look by applying the Velvet Touch Concealer with the Concealer Fluff Brush for an airbrushed photo-ready finish. They're all sold individually versus in a set to allow to choose the items that address your biggest concerns.
Yellow: corrects & brightens dark shadows

Green: corrects areas of redness

Lilac: corrects hyperpigmentation
The Japonesque Kumadori Brush Collection , born from Japonesque heritage, is a stunning collection of essential face brushes. The wisteria wrapped handle is not only beautiful but functional, creating a comfortable grip for precise makeup application.
FullFill
FULLFILL- If mom isn't interested in cosmetic treatments, but wants to look her best, try a topical filler like FULLFILL - A revolutionary topical hyaluronic acid that painlessly helps improve the appearance of skin's natural volume over time. FullFill delivers injectable-size hyaluronic acid with the brand's patented Dermadeep delivery system, which helps improve the look of facial wrinkles and folds by allowing for deeper, faster penetration of hyaluronic acid than previously possible with a topical.
Exuviance Firm-NG6 Non-Acid Peel
Exuviance Firm-NG6 Non-Acid Peel allow mom to get a facial peel without the burn as the 6% patented NeoGlucosamine® formulation provides all the benefits of a peel without irritation. This firming treatment is formulated to accelerate cell renewal and plump the skin's matrix to help firm and tighten skin. While firming, this non-acid peel exfoliates to even pigment and brighten skin, to improve texture and tone. Perfect for all skin types, this treatment can be used by peel newbies and experts alike. What mom wouldn't love to treat herself to a firming peel without the threat of irritation? You can find this at Ulta and Ulta.com.
Roloxin Lift
Roloxin Lift is great for the busy mom with a packed schedule, try a wrinkle–smoothing mask. After just 7 minutes, skin is instantly tightened for up to 24 hours. By improving facial texture and reducing the appearance of both wrinkles and pores, it will leave mom with refreshed, truly radiant skin in a snap. Silica–technology instantly tightens skin and blurs pores, perfect for mom's special event.
Wen Replenishing Treatment Mist
Mom will love an instant refresh with WEN® Replenishing Treatment Mist. Use the versatile Replenishing Treatment Mist to revive hair between cleansings. This light-weight formulation also works as an overnight treatment to refresh and hydrate dry hair, while providing beachy, textured waves. Just a few mists rehydrates dry hair, helping keep it soft and healthy. Choose from SIXTHIRTEEN, Bamboo Green Tea, Cucumber Aloe, Fig, Lavender, Pomegranate, Sweet Almond Mint, Mandarin Italian Fig and Tea Tree.
ClarityMD 2 Step System
There are plenty things to worry about when you're a mom, but your acne breakouts should not be one of them! Kickstart your journey towards picture-perfect skin with ClarityMD's 2-Step System that is proven to diminish blemishes, blackheads and breakouts by 91% in just 14 days! Formulated without harsh irritants and redness-inducing ingredients, the2 Step System packs the punch with a Bionutrient Clarity Complex - first and only of its kind. The patent-pending blend of four key non‐irritating, plant-powered ingredients inclusive of Bakuchiol, Active Chamomile Extract, Salicylic Acid & Glycolic Acid gently, yet effectively destroy sebum, neutralize bacteria, soothe redness, irritation and dryness, while retexturizing and refining the skin.
Manuka Doctor ApiRefine Gold Dust Firming Serum
Mom can illuminate her skin with new Manuka Doctor ApiRefine Gold Dust Firming Serum, a powerful combination of ingredients from the hive, infused with plant extracts and colloidal gold. Together they work to help diminish the appearance of lines and wrinkles, as well as regulate discoloration. Skin is left looking revitalized and younger-looking.
MD Complete Anti-aging Advanced Wrinkle Corrector
MD Complete Anti-aging Advanced Wrinkle Corrector is a uniquely hydrating, professional Retinol treatment that will lift and firm mom's skin while smoothing out fine lines and wrinkles to reveal a youthful glow in just one to two weeks. Thanks to a breakthrough ingredient delivery system, mom will enjoy a concentrated complex mix of vitamins, antioxidants, peptides, and amino acids that accelerates and improves results of the retinol while making the product enjoyable to use.
Disclosure: Press samples were provided by the brand/PR for editorial consideration, product testing, photography and honest review.