Beauty essentials to help you look and feel your best at Coachella and other spring festivals
By Carla Snuggs
If you're heading to some of the hottest upcoming outdoor music festivals like Coachella, listen up: Music festivals call for some major SPF and out-of-the-box style! Posh Beauty Blog has your beauty essentials to help you look your best in the blazing sun!
Get Surf Girl Hair
Sun Bum Beach Formula Sea Spray: Created by the Sun Bum Surfer Girls, this Beach Formula Sea Spray protects hair from the elements while giving it extra body, waves, and texture for that beach windswept look. The lightweight formula enhances strand separation and definition, instantly blocking humidity that causes frizz. It'll give your hair just the right amount of volume with a matte-finish hold ($14.99, Ulta.com).
Stay Sunburn Free
Apply Brush On Block by Susan Posnick ($30.00, BrushonBlock.com) for effortless sun protection on the go. This non-irritating, sweat and water resistant sunscreens contains a self-dispensing brush for easy brush-on application. Brush On Block features natural minerals that sit on top of skin to reflect the sun's rays away and won't clog your pores!
Protect Your Hair and Scalp
Nios Shield SPF 15 SPF 15 for SCALP (available in Leave in Conditioner AND Whipped Hair Gel), is serving an unmet need in hair styling by offering all the benefits of haircare with Argan oil, wheat protein, Vitamins B & E, and SPF 15 protection all in one product! (Shop: Niosshield.com).
Get Boho Beach Waves
Rock the best (and quickest) boho beachy waves and curls for Spring festivals with the KISS InstaWave ($59.99, Target, Ulta.com). Blow-dry hair using fingers to play off the natural texture of the hair. Create a center part, and then use the KISS Instawave to automatically catch and curl the hair, starting at the mid-lengths, leaving the ends free. Once hair is styled, brush through and separate with fingers.
Stay Fresh
Feel carefree with an uplifting and crisp scent that is not heavy or pretentious. CLEAN SHOWER FRESH ($69.00, CleanPerfume.com) captures the fresh feeling of stepping out of the shower...which may be needed after a long day of music and sun!
Refresh Your Hair Color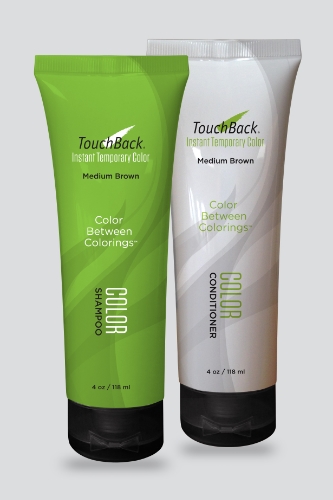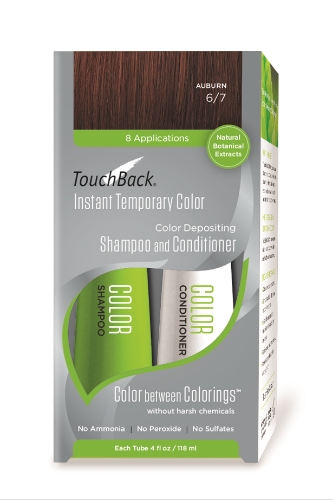 No need to hate the sun or heat anymore with TouchBack Color Depositing Shampoo and Color Depositing Conditioner. It can be used once a week, to add back vibrant color and shine lost from all of your summer fun. Designed to be used together -- the pair of temporary hair color repairs damage and smoothes hair, while UVA/UVB sunscreens help protect hair from sun damage and nourishing moisturizers provide deep hydration. Natural botanical ingredients include extracts of sunflower, chamomile flower, rose hips, green tea leaf and lemon peel, for healthier-looking hair $20 at CVS.
The Super Fly, Super Easy Mani
It's all about the Pop! Polish your nails with the color of your choice or go pastel with imPRESS Accent Press-On Manicure ($6.99, Walgreens) then accent your mani with the NEW KISS Polish Pop ($3.99, Walgreens). Add a palm tree, bright neon's or butterflies for the ultimate statement nail.
Must-Have Hair Accessories
Keep hair looking together from work to vacation – the ONLY accessories you need! Scunci has it all to look boho-chic, sporty, beachy, you name it!! Here are some of their new accessories!!! Headband Visors, Comfy Collection accessories, Hollywood Roll Headband, Bun Wraps, headbands and Bobbys – OH MY! (Shop: Scunci.com)
Smooth It Out!
Brush away knots, create smooth sleek hair and more! Conair has a variety of combs, detanglers, styling brushes, and more! If you are looking for a comb to toss in your beach bag, upsize your brush wardrobe or looking for brush benefits, Conair has you covered (Shop: Conair.com).
Some press samples were provided by the brands/PR for editorial consideration, product testing, photography and review.
Feature image courtesy of Modernnehippies.nl
What are your music-festival must-haves? Leave your comments below!