Mother's Day lifestyle gifts, wellness gifts and luxury gifts for the home
By Carla Snuggs
Continuing on with Mother's Day Gift Guides, I've curated some of my favorite gifts for mom who love gifts for the home, lifestyle gifts, gadgets that make life easier and wellness gifts. These gifts are perfect for honoring women in your life who deserve to be celebrated and pampered.
BloomsyBox
BloomsyBox monthly subscription service sends subscribers fresh local flowers every month – a crate box of flowers! There are three types of subscriptions. The size depends on the number of stems, and the type of flowers that you get. They are much different from the average floral supplier: First, no mixed bouquets with unnecessary extras – BloomsyBox only deals in "single-variety"- hand-tied bunches; second, the flowers are sourced direct from suppliers in SouthAmerica, Holland, Thailand and California meaning no middle-man mark-up to increase the price. So send mom beautiful, fresh flowers for months on end with BloomsyBox.
CROSS Botanica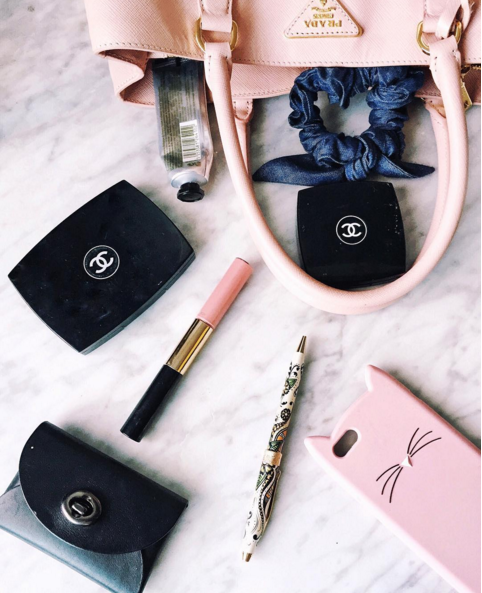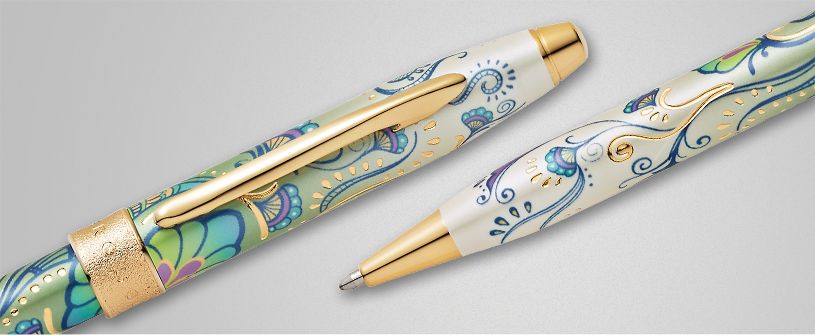 Cross Fine Writing Instruments is the ultimate in luxury! Give mom a piece of the captivating Botanica collection of pens and gift sets from CROSS. Something from this collection makes a great gift for any mother, but may be especially appropriate for those who are writers, journalists, teachers, attorneys or fulfilling any role with an emphasis on the written word. Additionally, they make great Mother's Day gifts for women who cherish old-fashioned rituals, such as writing notes to colleagues, friends or loved ones by hand. Inspired by the beautiful patterns used in Henna designs, the line offers 3 different lush floral designs on pearlescent ivory lacquer. Tendrils of deep-etched, metallic, highlights bring the layers together, creating an element of depth and dimension. Like nature itself, the Botanica collection from CROSS is at once elegant, whimsical, and boldly original.
Ditto
Imagine a world where a mom can put away her smartphone and truly be present for special moments with kids, girlfriends, colleagues, or disconnect at the gym without missing what's important—certain calls (can't miss a call from the babysitter!), messages, urgent emails and other critical notifications. Ditto allows consumers to customize how they stay connected without constantly checking the phone (or having it on you). As a busy mom, who has a million things going on at once during most moments of the day, this is especially hard to do. Ditto can be slipped into a jean pocket, clipped on a strap (even a bra strap) or worn on a band. It will vibrate when all (or just the important) texts, calls, emails and other notifications come through. It will also alert the user if they're about to leave their smartphone behind, and can serve as a silent morning alarm. No loud beeping sounds to wake up the kids or the hubby. Purchase: Simplematters.com
Buddhibox
BuddhiBox is a monthly yoga subscription box service that makes a great gift for healthy and active moms of all ages. BuddhiBox was created to share my favorite finds and enhance my students' practice on and off the mat.. The boxes are curated with ethically sourced, cruelty-free products that follow the yoga philosophy based on the principles of compassion, community and discovery. That's why every month a portion of their sales support a different global charity from animal rescues to Ugandan education funds, so it's a gift you can feel good about giving. In every Buddhi Box, mom will receive:

* The basics: straps, headbands, organic snacks, inspirational mat mantras and everything else students need for their first class and beyond
* Enlightened extras: intention candles, chakra stones, energy-infused jewelry and more yoga living essentials
* Mindful products: items that give back and are created with intention
OMG. I Can Meditate!
What better way to treat mom than with the simple gift of meditation! The OMG. I Can Meditate! app is not only perfect for the healthy-mindful momma, but good for the busy mom, trendy mom, and moms who know little about how beneficial meditation can be! OMG. I Can Meditate! was created for those who have never meditated before, but also welcomes those who already love meditation and have been disillusioned or unsuccessful in the past. It is the revolutionary new way to pave calm and bliss, get better sleep, and manage the stress that comes along with being a mom! In addition to learning how to meditate, users gain practical "happiness" skills that bring the calm and clarity from meditation into their relationships and workplaces. OMG. I Can Meditate! includes a full library of specialized meditations and guided visualizations for a wide variety of life situations, such as:
Developing patience

Overcoming negativity

Conflict resolution

Two-minute stress reliever (designed for the on-the-go woman)

When your family is driving you nuts (yes, this 11-minute guided practice actually exists!)
Fragrant Elegance
Fragrant Elegance Soy Candle Company specializes in luxury home fragrances that help change lives: a portion of sales is donated to charities that provide hope and healing to the homeless and at risk. They are a perfect gift for the eco and socially conscious mother. All products are handcrafted and contain no dyes and no phthalates. I love the White Tea and Berries Soy Wax Candle with Gift Box! White Tea and Berries is a luxurious blending of herbal tea and dew covered raspberries, elderberries and blackberries. It is lightly sweet and intoxicating. Candle comes in an elegant white gift box with a beautiful floral design on top lid. Up to 150 burn hours!
Bloom
Bloom is a beautiful gift that allows you to deliver the experience of Spring to mom. Bloom is artfully packaged on a bed of moss and surrounded with custom tissue paper emboldened, nestled in a custom printed box designed to be reused to store treasures and wrapped with a crisp white ribbon tied in a perfect knot. It's ready to give with no additional gift wrapping needed. Bloom is the perfect gift for Mother's Day, especially for that hard to buy for mom!
Bloom Includes the following treasures:
Bloom Home Spray: A proprietary blend of renewing pure essential oils, the Bloom scent literally smells like a bursting bud on a spring tree. Want to let your greatness blossom? Wear the Skeleton Key Charm attached to the bottle to unlock your own greatness!
Bloom 100% Soy Candle infused with the bloom scent and their signature wooden wick that crackles when lit.
Set of 3 handmade recycled metal bloom magnets in rose quartz and brilliant white.
Descriptive note card
Artisan made, fresh, creamy mints in brilliant white
Grow Journey
GrowJourney, a USDA certified organic Seeds of the Month Club that "makes organic gardening simple." Moms can enjoy using GrowJourney for shared family experiences in the garden, learning how to garden organically, and growing & eating delicious organic food they produced themselves. Members get new seasonally selected certified organic gardening seeds each month + organic growing instructions that teach them how to easily grow like a pro using organic/permaculture gardening methods. Choose from Small Garden Subscriptions (starting at $29) as well as Large Garden Subscriptions (starting at $44), so this gift is great for any garden size or budget! Learn more here: GrowJourney.com
Snowe
Snowe is a the luxury home goods brand offering high quality essentials at attainable prices. The multitasking mom deserves a gift that can keep up and Snowe's hand towel, thoughtfully sized to double as a hair towel, does just that. The towels, which are made of 100% long-staple cotton in Portugal with an innovative technology that provides superior absorbency, lets her experience luxury every day! A scented candle is always a good idea for Mom. Snowe's collection of 5, each specifically aromatized to complement a different room in the house, are made from natural soy wax and can burn for up to 50 hours, allowing Mom to revel in the wonderfully relaxing aromas even longer. Scents include "Staycation" (Juniper, Tonka Bean, Cardamom), "Pillow Talk" (Ginger Root, Sandalwood, Salt) and "Rinse & Repeat" (Lotus, Musk, Calla Lily). They can be purchased individually or in a set. Purchase: Snowehome.com
Disclosure: Press samples were provided by the brand/PR for editorial consideration, product testing, photography and honest review.